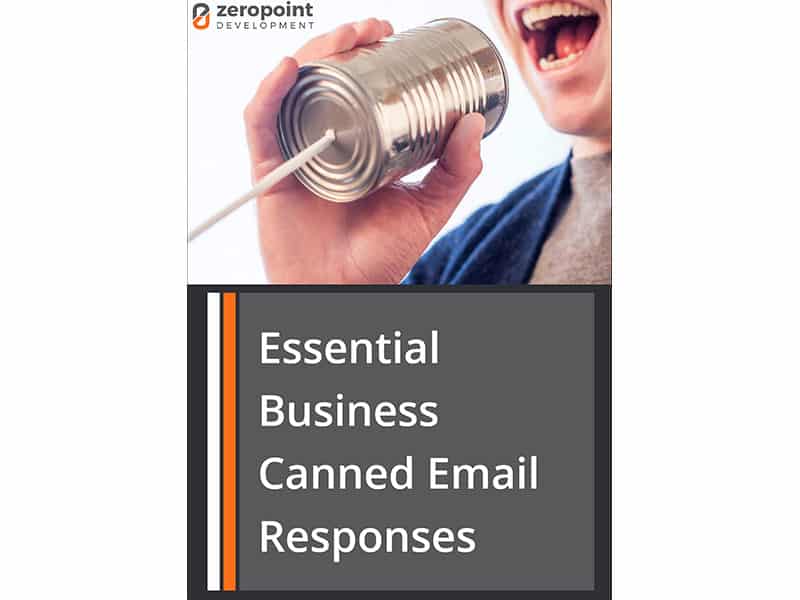 Essential Business Canned Email Responses
26 tried and tested business canned email templates that you can cut and paste into Gmail or any other email provider that supports canned responses.
All prices include GST and are in Australian Dollars.
Every business needs to have an essential list of canned email responses to save time and manage your inbox.
Included is one 20 page MS Word Document with 26 canned email templates that you can cut and paste into Gmail.
More Info on Project Proposal
Too Many Questions
Project Proposal Termination
Project Hourly Rate Knockback
Schedule a 15 Minute Client Qualification Meeting Using Calendly
Schedule a 30 Minute Consultancy Using Calendly
General Decline for Sales Pitches
Divert a Meeting Request to an Email
Divert a Meeting Request to LinkedIn
Handling an Upset Client
Get Rid of Non-Profitable/Low Priority Projects
Can I Pick Your Brains for Free?
Sending Out a Meeting Agenda
Inquiry to Supplier for Additional Information
Asking for a Cost Estimate
Sending Attachments
Project Kick-off
Job CV When You Are Not Hiring
Congrats On Your New Role
The "Still Interested?" Follow Up
The "I Just Called You' Email
The "Why Didn't You Buy?" Email
Check Out This Useful Article
Check Out This Useful Article
What Would Need To Change?
The "Break Up" Email
After you place your order, you'll be sent an email with a link to download the document. It may go to your junk mail, so please check carefully!
PLEASE NOTE:
Due to the virtual and downloadable nature of our products, we cannot offer refunds.
All Zero Point Development products are limited to 3 downloads.