Would you like to hire me out as a consultant at $2000 per day? I have excellent 10+ years of PHP and JavaScript skills. I can ….
Were you expecting a hard sell as an opener to my blog post?
No? Why not?
You see, when you clicked through from the link or photo, your mindset was in "read post" mode and not in "buy now" mode.
It happens all too often, especially on LinkedIn.
You connect with somebody that seems a reasonable addition to your circle of contacts then…
BAM!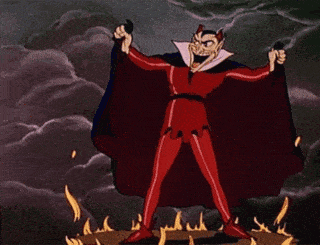 You get a hard sales pitch from them detailing their skill set, portfolio links, hourly rates, what they can offer you and a request to set up a quick call to discuss.
This method of selling services is unlikely to work because the recipient, me, is not in buy mode.
Far from it – I don't even know the person yet. Why would I give them my money?
It may just backfire. The more blocks on LinkedIn you get, the greater the chance that your account will be suspended or restricted.
New connections on LinkedIn need to be nurtured over time to push them up the pyramid from "not problem aware" to "buy mode".
More about this in my upcoming Generating Leads, Qualifying Clients and Winning Proposals course.
Inappropriate First Sales Message
Here's an example of a first-contact email I received just an hour after I connected with somebody in my industry.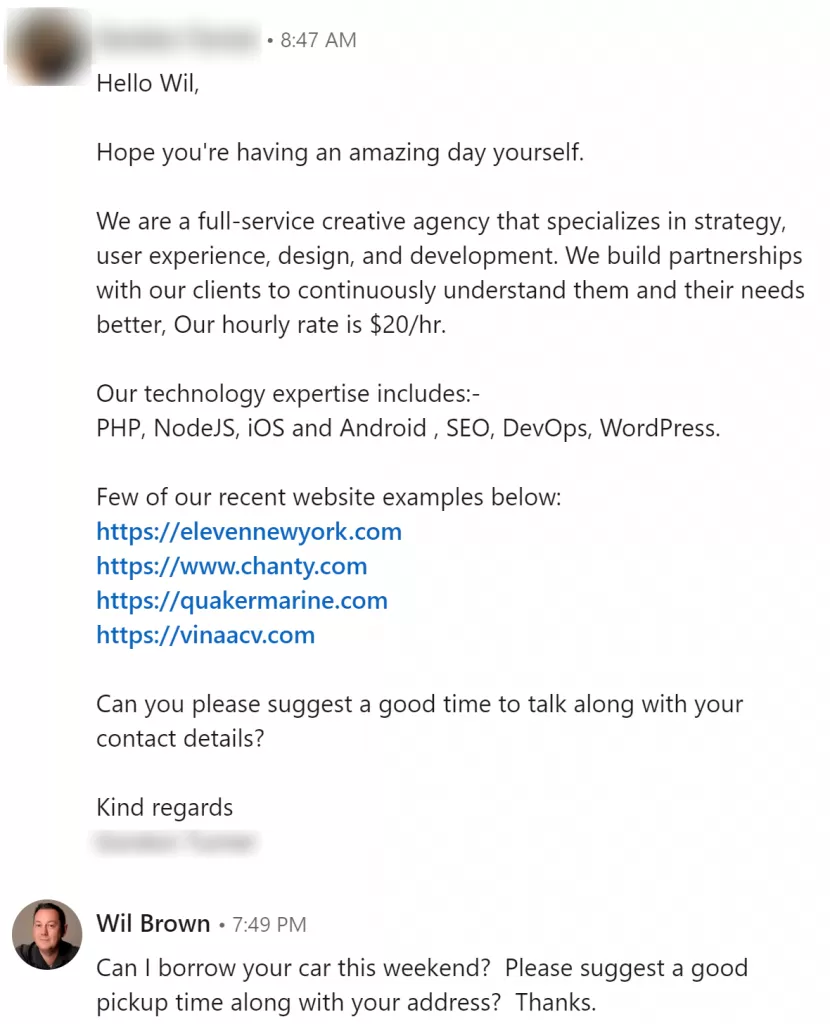 How is that an appropriate message to send for your very first contact with a new connection?
Usually I don't bother to reply.
I just block and spam their account.
On this occasion I allowed myself a cheeky rebuke.
Here's another one, less than 12 hours after the initial connection.
And yet another (this one misspelled my name too), you get the idea.
How To Connect "Like A Human" On LinkedIn
If you are connecting with a new person on LinkedIn please do these things over a period of time (weeks):
Connect for a reason
Get to know each other – ask some questions
Send them some helpful resources
Ask them how they do "your skillset/solution" in their business
Remind them what you do and ask them if they would like a 15 min chat with you to talk about "your skillset/solution"
Do these things and you'll nurture your LinkedIn leads. People get to know you and what you do. You can properly qualify them. They will be more receptive to a subtle sales pitch.
Mostly, you won't come across as a LinkedIn spammy sales jerk!
Was this article helpful?