If you are an online retailer then you already know that cart abandonment sucks.
It hurts your bottom line and it is one of the major hurdles of running an online business.
Cart abandonment happens for many reasons, including:
Non-secure payment page
Having to enter too much information
The checkout process is too complex
Popups are too frequent and invasive
Forgotten login/card authentication credentials
It especially hurts when you find out customers are abandoning the checkout process at payment time. That should be a no-brainer right?
We are all used to the safeguards put in place to try to cut down on credit and debit card fraud.
EMV standards saw the introduction of smart payment cards, commonly known as "Chip and PIN".
EMV originally stood for "Europay, Mastercard, and Visa", the three companies that created the standard. The standard is now managed by EMVCo, a consortium of financial companies.
That's great when you are paying at the counter with your smart payment card but what about online?
When you pay with a card over the internet the technical term for that transaction type is CNP which stands for "Customer Not Present".
The authorisation process goes something like this:
Card details of the cardholder are checked to be valid (validated) by the issuing bank
The account linked to the card is checked to see if it has enough funds to pay the transaction
So, anyone can make an online payment if they know all the card details, long number, expiry date and CVV and there is enough money in the account to pay for it.
This is the reason online card fraud has become such a big problem. There was no way of making sure that the authorised cardholder was the one making the transaction.
Payment companies have tried to mitigate this type of fraud by implementing 3D-Secure transactions.
What is 3D-Secure?
3D-Secure is an additional layer which adds protection to online transactions in order to try and prevent e-commerce fraud.
It works by adding an extra authentication layer between the card details being sent and the transaction accepted.
When 3D-Secure is being implemented the purchaser will likely see a pop-up box or an additional web browser page asking them to set-up (on first-time use) or enter a password or other private information that only the cardholder can know.
The authentication process is determined by the issuing bank and cardholders must opt-in to use it.
You may have used these yourself if you have a Visa card it would be "Verified by Visa" and for Mastercard users "Mastercard SecureCode" 3D-Secure services.
Online Fraud Continues To Grow
The sad truth is that even with 3D-Secure, fraud continues to escalate year after year.
The global pandemic of COVID-19 saw most of the world's population restricted to their homes.
Internet usage went through the roof and the fraudsters saw a huge market to tap into.
According to Australian Competition & Consumer Commission ACCC's ScamWatch, 2020 received 216,089 reports which is a 22% increase from 2018 with 177, 516 reports.
Top 10 Scams By Report Type – 2018
Top 10 Scams By Report Type – 2020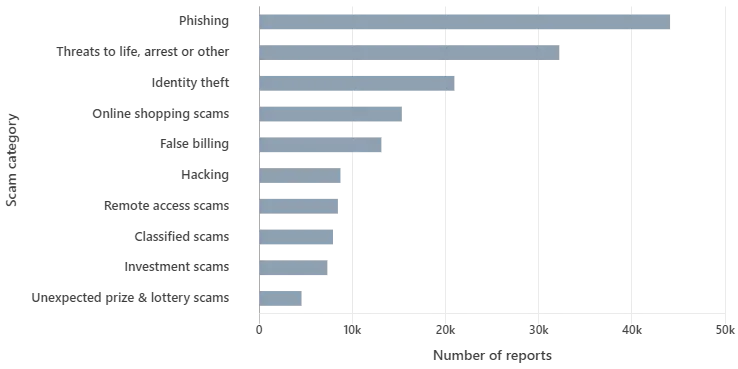 3D-Secure 2.0
The great news is that the 3D-Secure protocol has been revised and improved with it's second release.
3D-Secure 2.0 has been labelled as facilitating "frictionless shopping" bringing back the ease and swiftness of the online shopping we say at the beginning of the 2000s but with a new security layer supporting multi-factor authentication.
It may me a bit longer-in-the-tooth to initially set up but once done even CNP transactions will become super easy for consumers.
Merchants will have the peace of mind knowing that those types of transactions are authentic.
It's a win for consumers who gain back quick and easy online shopping.
It's a win for merchants because risk and liability of security issues and failed payments are now transferred to the aquiring back.
Was this article helpful?