Is WordPress A Good Tool For Marketing Teams?
WordPress is a fantastic tool for marketing teams.
Your entire marketing team can create the exact content they need to target visitors at every stage of your sales funnel.
Users and Capabilities
You can create a WordPress user account for every marketing team member and give them the correct capabilities that they need to create their content.
Your marketing team members can be given an Author capability allowing them to create and update only their own authored content.
Selective marketing team members can also be assigned an Editor capability allowing them to create and update their own and other authors' content which is key if you are looking to tweak already published content for conversions.
Every team member can update their personal profile data which can be displayed on blog posts and other types of content to help engage with your target audience.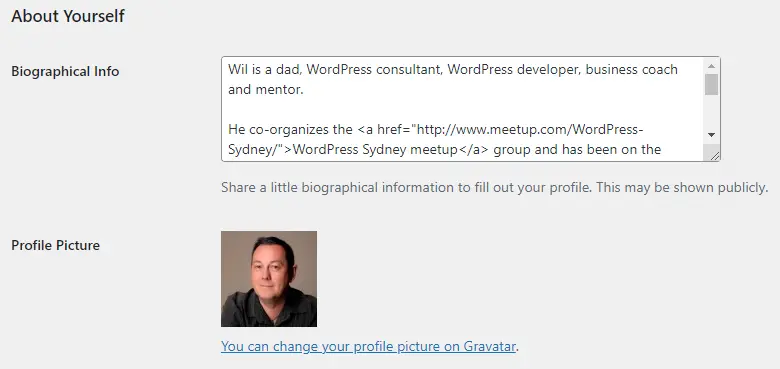 What Type Of Content Can You Create With WordPress?
You can create any type of content with WordPress and if the core WordPress app doesn't support your specific content requirements you can bet there is a plugin from the repository of 10,000's plugins that will!
Here's an example of the types of content your marketing team may want to create:
Website pages – the structural content describing your business, products and services
Blog posts
Product and service landing pages
Offers and lead capturing pages
Checklists
How-to guides
Case studies
Videos
Podcasts
Quizzes
Perform Search Engine Optimisation On Your Digital Marketing Content
SEO plugins allow you to target the exact keywords you want your content to rank for and control the meta title and description shown in the Google Search Engine Results Pages (SERPs) for both desktop and mobile devices.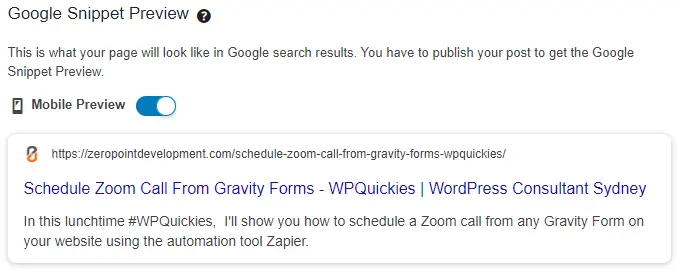 The SEO plugins for WordPress also perform content analysis allowing you to craft your copy for maximum search engine results relevance.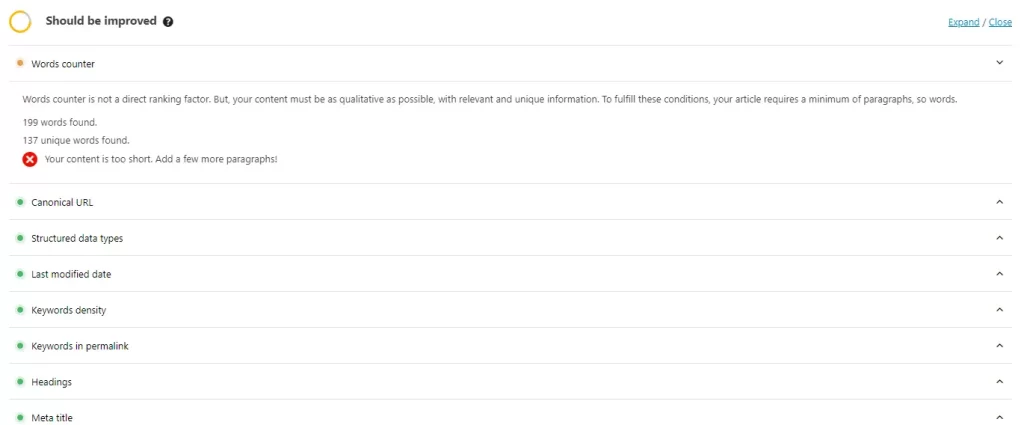 Will WordPress Be Around In 2 Or 5 Years?
If you are wondering whether to invest your time and effort into a tool that could disappear in a few years, according to the data collected by W3Techs, as of May 2022:
WordPress is used by 64.2% of all the websites whose content management system we know.
This is 42.9% of all websites.
WordPress has seen a phenomenal growth over the last decade and there is no sign of that trend stopping anytime soon.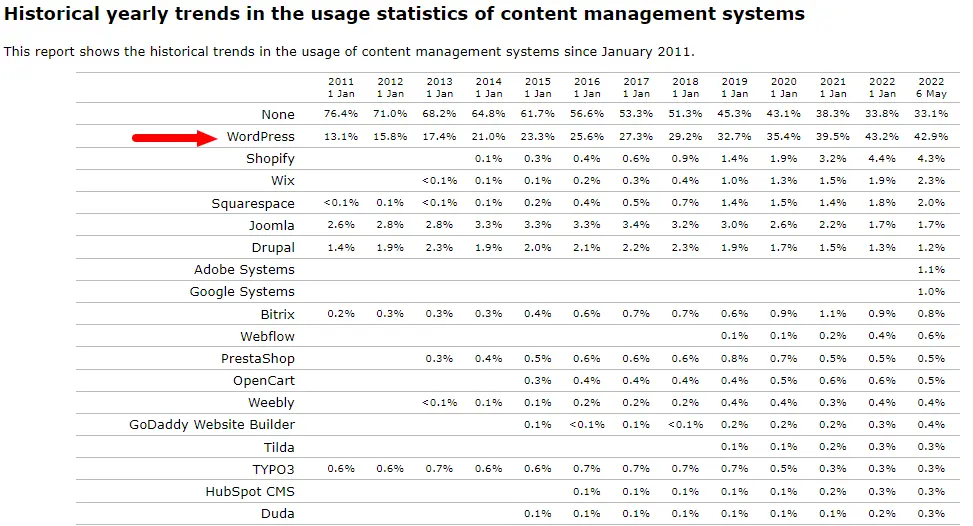 The table above shows the growth of WordPress from 13.1% market share in 2011 to 42.9% as of May 2022. The growth is staggering!
You'll note from the chart that the number of websites that don't run a Content Management System (CMS), mostly static websites, has been dramatically decreasing.
Static websites may be fast but they usually require a designer and developer to make any content updates. That's additional time and money coming from your marketing budget!
WordPress is here to stay for quite some time. Your investment in time and money will be safe.
How Easy Is It To Create Content Using WordPress?
The WordPress page and post editor have gone through updates recently, making it super easy to create content.
The native WordPress editor is called the block editor (also referred to as the Gutenberg editor – Gutenberg was the project name for the editor revamp).
You create content using blocks. A block can be a heading, a paragraph, an image, a video, a button, or a list. You get the idea.
There are hundreds of block types and more are being added every day.
Blocks can stack on top of each other making it easy to create vertical content.
Blocks can also be structural elements such as columns, rows, and grids allowing you to create complex horizontal layouts and place content where you need it.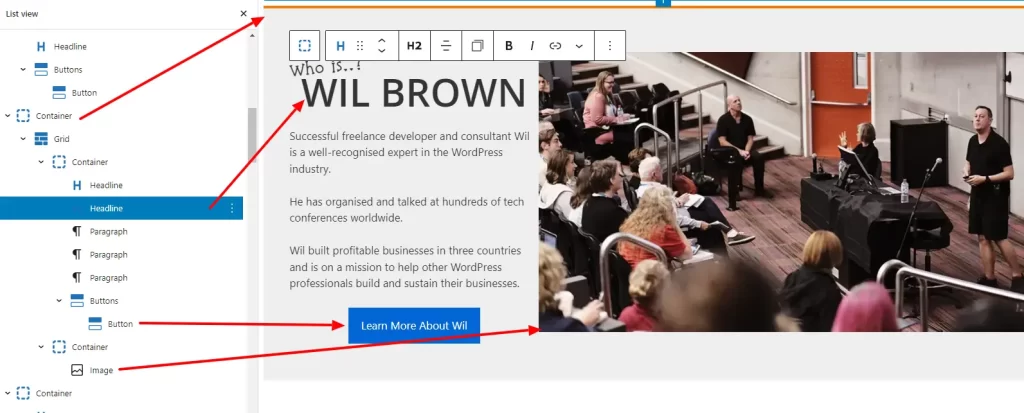 Page Builders
Over the past 5 years, there has been a steady growth in the availability and capabilities of drag and drop page builders for WordPress.
Page builders replace the native WordPress block editor with their own editing experience.
Generally, page builder plugins offer a wide range of additional features such as animations, social media widgets, testimonials, and content grid displays as well as an easy editing experience.
Page builders are excellent and easy tools for marketing teams to design highly converting landing and sales pages for desktop, tablet and mobile devices.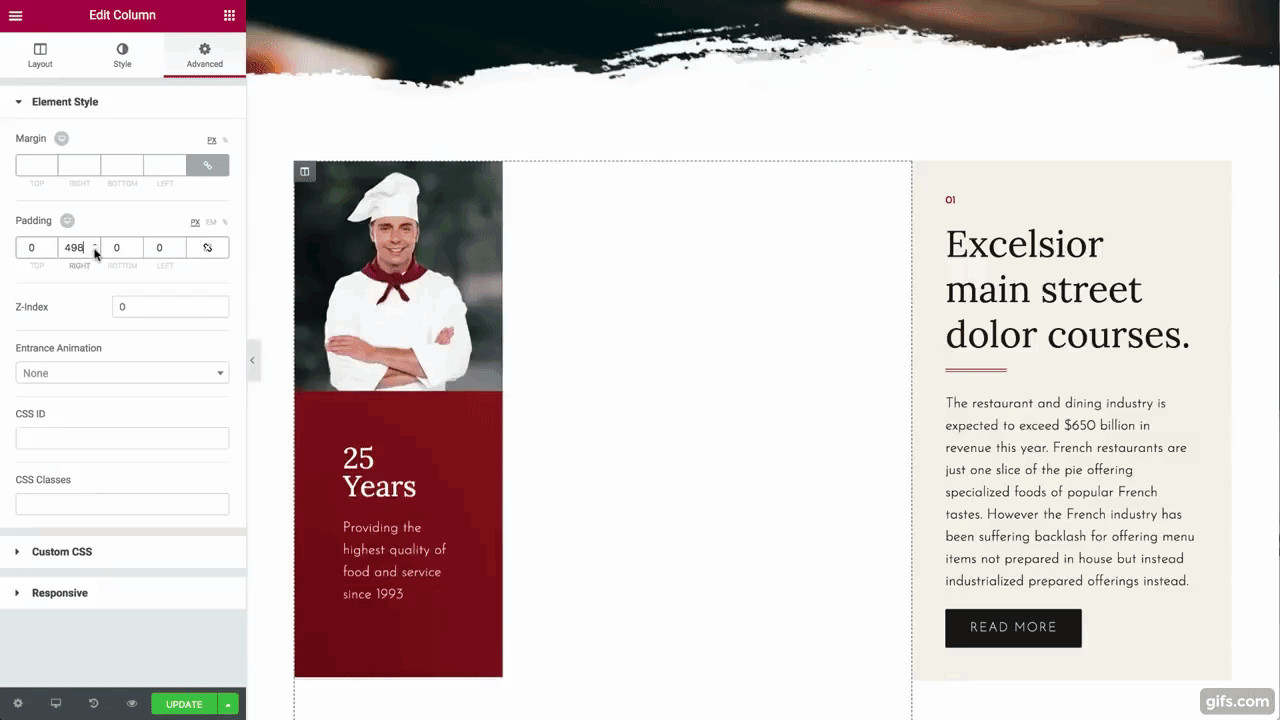 The leading page builder for WordPress is Elementor Pro, shown in the above GIF image.
WordPress Integration
Plugins provide additional functionality to a WordPress website that isn't provided in the core WordPress app.
You can turn your WordPress website into a portfolio, an online shop, a realtor and everything in between.
Customer Relationship Managers (CRMs)
Your marketing team will be looking to capture and store leads from your WordPress website landing and sales pages into your preferred Customer Relationship Manager software (CRM).
That's no problem.
WordPress is super at integrating with other systems and most form capture systems have multiple integrations with the top CRM systems.
If your CRM is not listed you can always use Zapier to build whatever automation your marketing team need.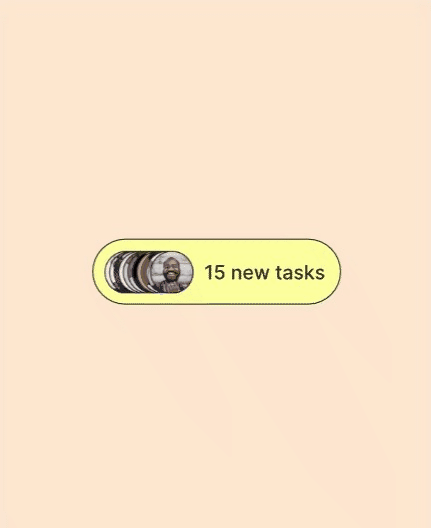 Google Analytics
Your marketing team will need to measure the success of your campaigns, conversions and sales metrics.
WordPress integrates with Google Analytics and Google Search Console easily through many of the top SEO plugins.
Set goals, events and conversions metrics on your sales and landing pages and get the analytics data your team needs to measure KPIs and SMART goals.
Display Google Analytics summary snapshots on your WordPress administration dashboard, easily accessible to all of your marketing team members.
WordPress Community Support
What happens when you come across an issue or need help with WordPress?
The WordPress community is vast and global.
You can find professional WordPress developers and designers on any freelancing website hub and there will be a local WordPress meetup group nearby where you can ask questions.
There are also lots of WordPress groups and forums on Facebook and LinkedIn.
Here is a list of Australian WordPress community resources that may be helpful to your marketing team if they need to ask questions.
WordPress Is Good For Marketing Teams and Digital Marketing
I've worked with many marketing directors and marketing teams to successfully integrate WordPress into their sales and marketing strategies.
If you are submitting change requests to a designer or developer to update your website marketing copy on your old static HTML website, that's a waste of your time and budget.
---
Consider investing in a professionally designed marketing team-friendly WordPress website where you have total control over all the content.
If you have any further questions about how you can move forward with implementing a WordPress website, please schedule a call with me. 🙋‍♂️