Removes the ability for visitors to spam comments on media attachments.
Why would you need this plugin?
WordPress natively allows comments to be left on any file in the Media Library.
Unfortunately spammers can target this and quickly leave horrible and unrelated comments on your site.
WordPress provides no way in Admin Dashboard to disable this feature.
Some of the spam seems to get through popular spam filtering plugins.
You still want to allow visitors to comments on your posts and pages.
If only there was a plugin that allowed you to stop visitors leaving comments on media files.
Ta da! Here's one.
Download the plugin
Download directly from the WordPress plugins site at:
http://wordpress.org/extend/plugins/stop-media-comment-spamming/
Or from GitHub
https://github.com/DeveloperWil/stop-media-comment-spamming
It's been downloaded 14,159 times.
How to install the plugin
Download the plugin zip file & unzip it
Copy the folder always-edit-in-html into the directory /wp-content/plugins/
Activate the plugin through the 'Plugins' menu in WordPress
How to use the plugin
Activate it visitors will no longer be able to leave comments on your attachments.
Before plugin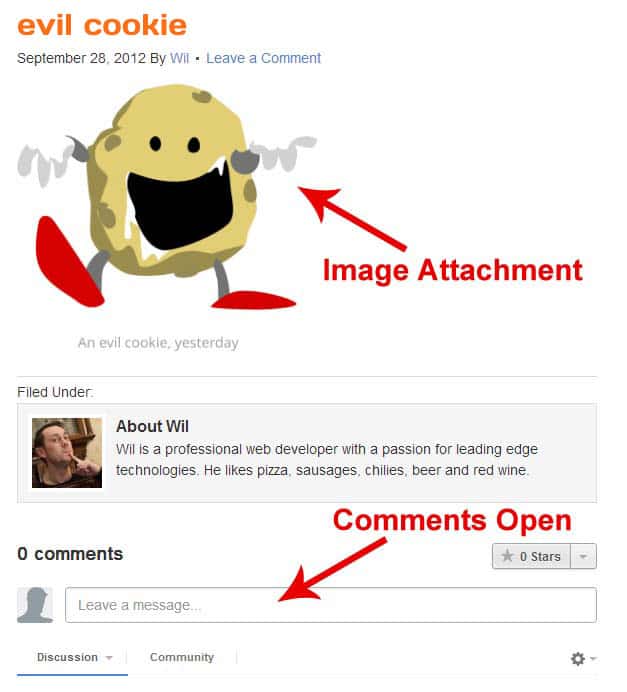 After plugin has been activated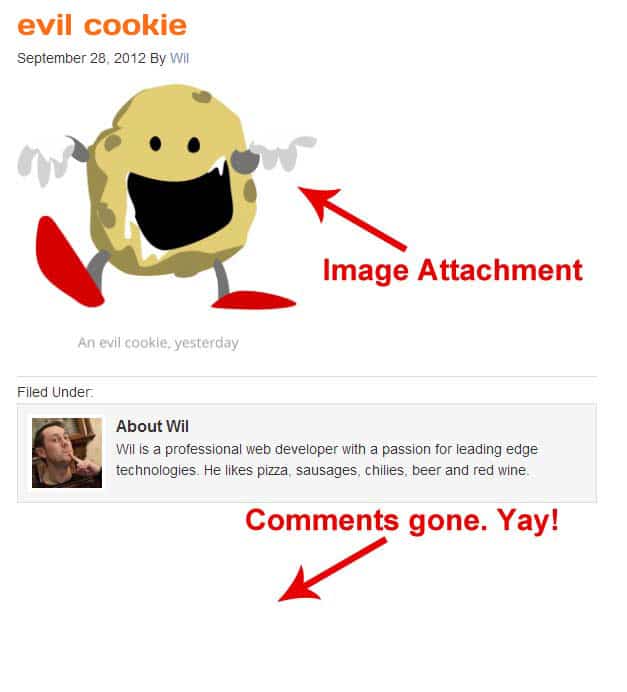 Does the plugin do anything else?
Nope
Known Issues
None.
Support
Use the plugin support forum.  If there are any bugs we'll try to fix as quickly as we can.