In this lunchtime WPQuickies, I'll be listing the required PHP extensions that WordPress needs to run properly.
Disqus is a feature-rich commenting system that can be used as an alternative to WordPress native comments.
In this video, I'll highlight the pros and cons of using each.
I used Disqus for about 4 years, but I've switched back over to WordPress comments.
Before You Switch Over To Another Commenting System
Before you decide to ditch the native WordPress commenting system in favour of another plugin, you should be aware of three general downfalls.
Useability
Any other commenting system is going to behave and operate differently – perhaps with more features.
This could be an issue if your user-base is used to only working within the confines of the WordPress commenting system.
Logins and Profiles
Most replacement commenting systems also require that you have some sort of login, whether that's through Google, Facebook, or their own system/
A login allows the external commenting system to record metrics and build reports.
However, this means your users will have to maintain yet another log in just to comment on your blog posts.
Overhead
Adding any complexity to WordPress means more assets (JavaScript, CSS, images) being loaded in, slowing your page down and affecting your Google Core Web Vitals score.
On the other hand, external commenting systems generally bring about these three benefits:
Less Spam
The native WordPress commenting system has no built-in spam detection. You have to purchase the Akismet plugin to filter out spam.
Most external commenting systems come with a built-in spam filter and some are very very good.
Better Engagement
With external commenting systems, comes better features. Like buttons, happy/sad faces and generally more ways to interact with commenters and posts.
This leads to an overall better engagement from your readers and that's a good thing.
Better Reporting
Let's face it, the WordPress native commenting system comes with reporting.
Any reporting feature that an external comments system brings with it is going to give you more information about commenting and engagement.
Pros Of Using The Native WordPress Commenting System
A simple layout that is easy to learn and use
Loads fast
Comments are indexed by search engines
Comments are stored in your WordPress database – you have complete control
The commenting system is highly responsive and works well on mobile devices
The commenting system can be extended by plugins that you control (Akismet + more)
Cons Of Using The Native WordPress Commenting System
No built-in spam filters – this leads to high levels of spam, low quality commenting and blatant link dropping
No social media integration – people live and breathe social media – this could be a put-off
No comment rating
No reporting tools
No conversion tools
No customisation
No comment highlighting
Need to add a heap of plugins to get any rich functionality – leads to increased page load speeds
Need to have a gravatar account to link a profile pic to your commenting email address
Pros Of Using The Disqus Commenting System
Professional looking
Integrates with social media engagement into your blog – very big thumbs up
Built-in smart spam filtering – fewer spam comments for you to look through
Comments can be indexed by Google
Choose your own profile image or pull from social media – hence no need to have a gravatar login
Mobile responsive
Built-in reply to comment email notifications
Comments stored in your WordPress database
Built-in related articles widget at bottom of comments – this is one of the best features IMHO
Rich features, like, share, feature comments leads to better engagement
Upload and share images within the comments
It has a free plan – supported by modest ad placements
Cons Of Using The Disqus Commenting System
The free plan places small ads within your comments – this can be a deal-breaker as you have no control over what is placed on your website.
Users have to register on Disqus or social media before they can leave a comment
Noticeable page speed increase due to additional assets being loaded in
Sometimes buggy – comments not appearing due to admin-ajax errors
Summary
If you are looking for a single plugin that brings feature-rich commenting to WordPress then Disqus is probably still your best option.
#WPQuickies
Join me every Thursday at 1 pm Sydney time for some more WPQuickies – WordPress tips and tricks in thirty minutes or less.
Broadcasting live on YouTube and Facebook.
Suggest a #WPQuickies Topic
If you have a WordPress topic you'd like to see explained in 30 mins or under, fill out the form below.
https://forms.gle/mMWCNd3L2cyDFBA57
Watch Previous WPQuickies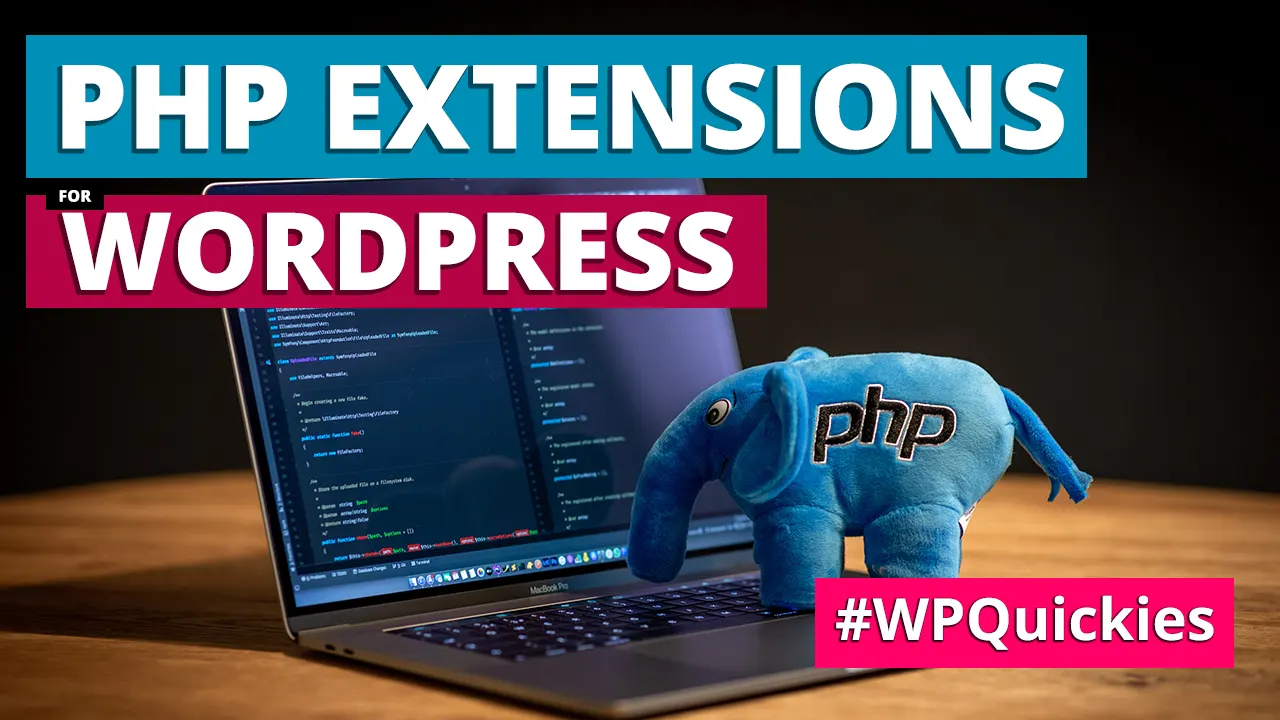 Required PHP Extensions For WordPress
Was this article helpful?