Ask the correct questions on your landing pages to properly qualify new leads and increase your landing page conversions.
A landing page is the first web page that a lead or potential customer lands on after clicking on an advert.
The job of a landing page is to do one thing and one thing only; to make a person complete an action.
This is called a conversion.
The action is usually to complete a form, giving up information as a reward to receive something worthwhile, an ebook or webinar for example.
Why are Landing Pages Important?
Landing pages are a fundamental part of lead generation as part of an overall marketing strategy.
You have limited placement, control over and space in pay per click (PPC) adverts, however, you have total control over the landing page which the advert is sending them to.
Quality is Different from Quantity
Directing tens of thousands of people to your landing pages and collecting all their information initially sounds like a great idea.
However, if you are spending all your time responding to them and finding out they are not a good fit for your product or services, that's a huge waste of time and money on your part.
We need our landing pages to ask intelligent questions, prequalifying worthwhile leads before capturing their information.
Leads that, when we respond to them are high up the potential pyramid in "problem aware", "solution searching" or "buying" mode.
Landing Page Design
The design of your landing page plays a huge role in pushing the lead to complete the desired action.
I gave a talk at the WordPress Sydney meetup group on Landing Page Essentials covering design, copy and Neuro-Linguistic Programming (NPL) techniques.
Go watch the video for design tips and tricks.
Avoid Asking These Questions on a Landing Page
First, let's have a look at what questions not to ask on a landing page.
Avoid open-ended questions
Your questions should have a specific answer like "Yes" or "No". We don't want peoples opinions or war-and-peace rants.
Avoid hard questions
We want our landing pages to be easy for people to complete and push them up the potential pyramid to "buy mode". It's not an entrance examination!
Avoid giving too many options
Less is more. If you find that you have 4 or more possible answers to a question you've added to your landing page, you are probably asking the wrong question. It's going to overwhelm and confuse people. Refactor and try again.

What Questions to Ask on a Landing Page?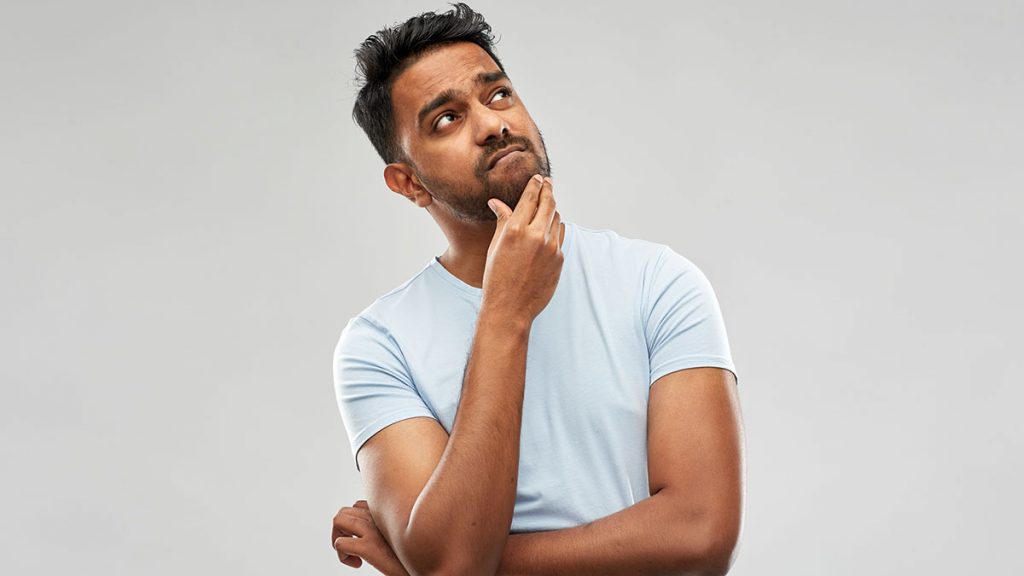 Get Personal
Telling a personal story along with a "How can X help you?" question will help people empathise and put themselves in the same situation.
When somebody arrives at your landing page they are asking "What's in it for me?".
e.g. Online Language Courses
"How can learning a new language help you?"
Learning Japanese at home opened the doors for Sally who went from a shop floor assistant to a trade negotiator for a successful global APAC company. Now it's your turn!
Damn yeah – I want one of those jobs – where do I sign up!! ?
Make it Very Hard to Say No
Drop an obvious yes question on your landing page.
This is one of the most effective ways of prequalify the type of leads your landing page is driving to convert.
e.g. Online Marketing Course
"Would you like to subscribe to this on-line course for a one-time-only 88% discount? Close this page and you lose this massive saving forever!"
[Yes sign me up] [No I'd rather pay the full $4,999 price]
e.g. Build an Email Marketing Juggernaught – eBook
Want to learn how to get 10,000 email subscribers in less than 3 months?
[Yes, Gimme the eBook NOW]
[No thanks, I'll do it the hard way with blood, sweat, tears and my own money]
Define the Target Audience
This type of question makes sure that your landing page is qualifying the correct audience that you are after and weeding out those who you know won't buy your stuff.
e.g. Social Media Kickstarter Course for noobs
"Are you new to social media? "
Get the tools and techniques used by professional social marketers and attract social influencers.
[I don't have a Facebook or Twitter account and what is this Instagram thing all about?]
[I use Facebook and Twitter occasionally with friends and family]
[OMG I'm like on Facebook and IG all the time! #socialpro]
Use a First Person Question
Empathy plays a huge part in helping landing pages to qualify and convert the right target audience.
Put the visitor in a situation that resonates with them.
e.g. Public Speaking Video Course
"How can I overcome my fear of public speaking?"
A complete step-by-step video guide in building up your self-confidence and public speaking skills. Micha, your coach, will guide you on this personal development course, skilling you up for your first public talk.
|Yes, I want to know how to speak to anyone, anywhere at any time|
[Get started today]
Conclusion
Writing effective landing pages is a bit of an art form.
Asking the correct types of questions will help you weed out the wheat from the chaff to make sure you are following up with leads that could turn into potential clients and customers.
Let me know in the comments below if you have a winning landing page question that works for you.
Was this article helpful?