Expert WordPress Consultant
Helping Businesses Achieve Success With An Integrated WordPress Solution
I've been active in the WordPress community since 2008.
I co-run the WordPress Sydney meetup group, co-organise WordCamp Sydney and sit on the board of WP Australia a subcommittee of Linux Australia.
My mission is to help businesses generate wealth by super-charging how they use WordPress in all aspects across the organisational structure.
Some of my methods include:
Landing Pages, Content Marketing, Email Marketing, Lead Generation, Site Audits, Third-Party API Integration, Discovery Sessions and Business Mentoring.
How well are you using WordPress in your business?
Book a free 15 min consultancy session with me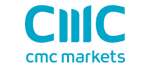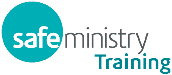 Generating Leads, Qualifying Clients and Winning Proposals
We have started to notice WordPress websites being injected with cryptocurrency miners as a malware attack. Is this the new preferred attack method?