WordPress is an open-source project driven by individual developers and a community of contributors. The software is free to use.
WordPress History 101
WordPress came about when the leading developers of the blogging software called "b2/cafelog" decided to discontinue the project.
In 2003, two users of "b2/cafelog", Matt Mullenweg and Mike Little, decided to build upon what was already there and forked a copy of the software, renaming it WordPress.
On May 27, 2003, Matt announced version 1.0 of WordPress, which was well-received by the community.
The software was released under the GPLv2 (or later) license.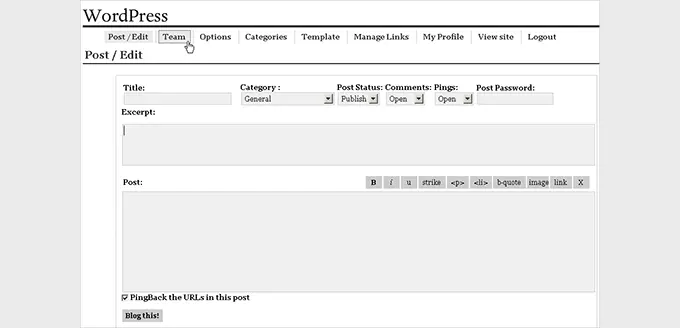 WordPress 1.0 had a new administrator interface, new templates and generated XHTML 1.1-compliant web pages.
In May 2004, version 1.2 of WordPress came with the plugin architecture.
This allowed users and developers to extend the functionality of the WordPress core, sharing those plugins with the broader community.
WordPress has grown and evolved quickly since 2003 and now powers almost 45% of all internet websites.
WordPress.com vs WordPress.org
New community members often get confused with WordPress.com and WordPress.org.
WordPress.com is a commercial venture run by the company Automattic.
They use the free, open-source WordPress software as a foundation for hosting free and paid website plans.
The free hosting plans have a small amount of Automattic-controlled advertising. Users must pay to remove the advertising and upgrade to more advanced features.
WordPress.org is the main website for the WordPress Foundation, which oversees the free, open-source WordPress project.
Anyone can download the free WordPress core software from the WordPress Foundation website, along with plugins, themes and other free resources.
What Is Automattic?
Automattic Inc. is an American global distributed company founded in August 2005 and is most notable for running the freemium hosting service at WordPress.com and contributing to the open-source WordPress project.
The company's name is based on founder Matt Mullenweg's first name and the word "automatic".
Matt Mullenweg is the founder and CEO of Automattic.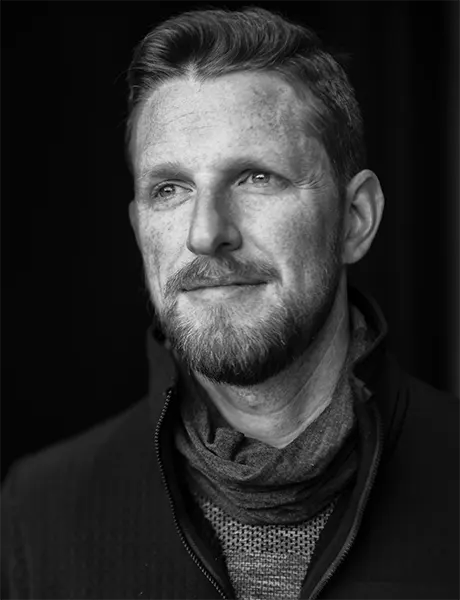 WordPress, Open-Source and GPL
The first version of WordPress was released under the GPL v2 license.
The GNU General Public License (GNU GPL or simply GPL) is a series of widely used free software licenses that guarantee end users the four freedoms to run, study, share, and modify the software.
These GPL series are all copyleft licenses, which means that any derivative work must be distributed under the same or equivalent license terms.
In other words, once released under GPL, the software is guaranteed to remain GPL forever.
The WordPress Foundation
In September 2010, Automattic transferred the WordPress trademark and control over bbPress and BuddyPress (other Automattic GPL projects) to the newly founded WordPress Foundation.
The WordPress Foundation is a charitable organisation founded by Matt Mullenweg to further the mission of the WordPress open-source project, which is "to democratize publishing through Open Source, GPL software".
The foundation's purpose is to ensure free access to the software projects it supports, in perpetuity, WordPress being the core project.
The WordPress foundation is responsible for the following main projects:
The WordPress core GPL software
The trademarks "WordPress", "WordCamp", "BuddyPress", "Openverse" and "WP-CLI"
Free WordPress plugins at wordpress.org
Free WordPress themes at wordpress.org
Founder-member WordPress meetup groups
WordCamps
The bbPress GPL forum software
The BuddyPress GPL community software
You can read more on the WordPress Foundation's website. 
WordPress Community Support
WordPress Community Support, PBC is a subsidiary of the WordPress Foundation with a focus on helping, building and maintaining the WordPress community, which is an integral part of WordPress' success and dominance.

The purpose of public benefit corporation (PBC) WPCS is not to make a profit but rather to benefit WordPress community programs. However, the PBC is taxed as a for-profit corporation by the IRS.
Foundation meetup groups and WordCamps are run through WordPress Community Support.
So, Who Really Owns WordPress?
Legally, the WordPress core project is open-source and overseen by the WordPress Foundation charity.
Ideologically, the WordPress project is owned and driven by community members, not a single person.
However, the dominance of WordPress is primarily due to the freemium hosting service supplied by WordPress.com, whose founder and CEO is Matt Mullenweg.
Matt Mullenweg is also the founder and CEO of the WordPress Foundation charity, which maintains the development of the WordPress GPL project, hosts WordPress.org and drives community-related projects.
Matt Mullenweg also takes the lead on core development projects. He is involved in top-level discussions that shape the fabric and features of future WordPress core versions and the direction of the overall project.
In recent years, many community members have begun to express their belief that WordPress is becoming less of a community-led project and being driven more by the personal thoughts, ideas and direction of Matt Mullenweg.
Matt Mullenweg is a very powerful individual inside and outside the WordPress community, and when he expresses his opinions, people listen and project decisions are made within his context.
That's not necessarily a bad thing. Every project needs a leader to drive it forwards.
Summary
At present, however, if somebody were to ask me who owns WordPress, I would certainly have to say that it is Matt Mullenweg.
What are your thoughts?
#WPQuickies
Join me every Thursday at 1 pm Sydney time for some more WPQuickies – WordPress tips and tricks in thirty minutes or less.
Broadcasting live on YouTube and Facebook.
Suggest a #WPQuickies Topic
If you have a WordPress topic you want to see explained in 30 mins or under, fill out the form below.
https://forms.gle/mMWCNd3L2cyDFBA57
Watch Previous WPQuickies
Was this article helpful?