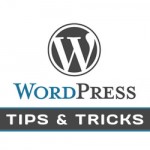 WordPress seems to be issuing a new patch for its version 3 content management system every month now.
The latest version does include an important security update fixing an issue with who can post what to your website or blog.
A vulnerability exists in pre-patch versions that could allow Contributor-level users to publish posts they are not allowed to.
If you're running a large website or blog with many users adding content you should consider updating to the newer version sooner rather than later.
Of course with all WordPress version updates you should first backup your site included the full database before upgrading.
A better approach would be to try the upgrade on a development server first checking compatibility with all your plug-ins before applying it to your live website or blog.
Read the full WordPress v3.1.2 release notes for more details on what the patch includes.
Not comfortable updating your WordPress content management system (CMS) version?
No worries – contact us and chat to one of the team about how we can help manage your WordPress installation.
Was this article helpful?