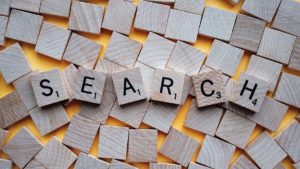 Often Search Engine Optimisation and Search Engine Marketing are used interchangeably causing confusion but what are the real differences?
Read More
A totally comprehensive step-by-step guide in setting up Yoast SEO on WordPress to maximise your website SEO in Google search engine result pages (SERPs)
Read More
Slides and audio from February's WordPress Sydney meetup on developing and managing WordPress content.
Read More
Google announces new search engine algorithm ranking factor. This new factor penalises sites that have received copyright removal notices.
Read More
Today has seen the launch of a new Google blog called Inside Search dedicated to discussions, issues and updates surrounding their search engine algorithms.
If you're in any way interested or involved in SEO, subscribe to this blog today.
Read More
Does your website rank lower after Google's latest search engine update?
The update penalises "low-quality" sites but what does that mean and could your website be affected?
Read More
We try to answer the question "What Is SEO?" and why just SEO alone is not enough to get higher search engine rankings.
You also need a marketing campaign.
Read More
Earlier this year behemoth IT companies Microsoft and Yahoo reached a lengthy agreement to merge their search services in hope of trying to compete with the king search-land, Google.
Here are some essential tips on getting your website picked up by Bing search engine.
Read More
Every day there are millions of searches conducted on World Wide Web using big search engine sites such as Google and Yahoo!
Have you ever wondered what they are searching for?
Read More